Resorts World Las Vegas Scent
Resorts World Las Vegas is the first new build in Las Vegas in over a decade. It shines as a mesmerizing addition to the iconic Las Vegas Strip, the entertainment capital of the world. A project with this much notoriety needed a scent partner that could live up to the hype. That is why Air Aroma was tapped to provide ambient scenting throughout the sleek property. We designed a Resorts World Las Vegas scent by infusing elements of joy, play, and ease with universally pleasing notes. The signature scent is fresh with a scent profile of citrus, herbal and floral. To flow seamlessly with the vibrant interior spaces, our HVAC connected scent diffusers called Ecoscents silently pump a dry mist of fragrance throughout. The scent creates a luxury element that encourages guests to savor the special moments and relax for some fun.
Bold Design Across Multiple Properties
Not many places exist like Las Vegas. The air vibrates with a sense of play and risk. Indoor environments create alternate worlds, where maximum effect is the norm. Resorts World Las Vegas entices with fun and excitement through dazzling spectacles and renowned entertainment.
The bold building colors of black, red and gold make a strong mark on the skyline. It glistens in iridescence as the desert sun cascades into the Nevada desert. By contrast, the glisten of one of the largest LED building displays in the world sparkle against the black night. The property is enormous, modern, and unique. Dubbed as a mega resort, the wonderland has over 3,500 hotel rooms split across three premium Hilton properties – Conrad Las Vegas, Crockfords Las Vegas, and Las Vegas Hilton. Because of this, each brand is suited to serve every type of traveler no matter the trip or occasion, with distinct accommodations and amenities.
Lavish Amenities for Ultimate Entertainment and Leisure
There are more than 40 places to eat or drink to suit any craving or preference. A 5,000-person concert and event venue hosts thrilling performers including Katy Perry and Celine Dion. In addition, the 117,000 sq. ft. of casino space with slots, table games, poker, and high limit rooms provide a playground for gaming. Resorts World Las Vegas boasts the largest swimming pool complex with 7 pools including an infinity pool that overlooks the Strip. Beyond these features, technology is integrated throughout every aspect of the resort to stay ahead of modern times, from food delivery to cryptocurrency. Above all, there is much to flaunt and celebrate as Sin City welcomes its latest addition.
From luxury service to gaming, tech conveniences and premium amenities, by and large Resorts World Las Vegas sets the stage for a remarkable Las Vegas getaway, however one chooses to indulge.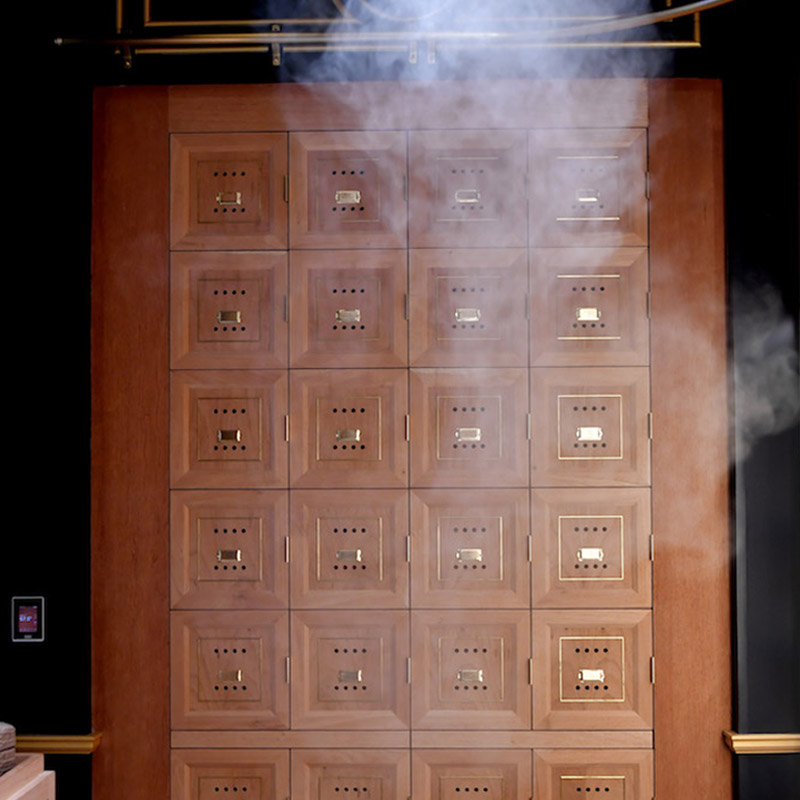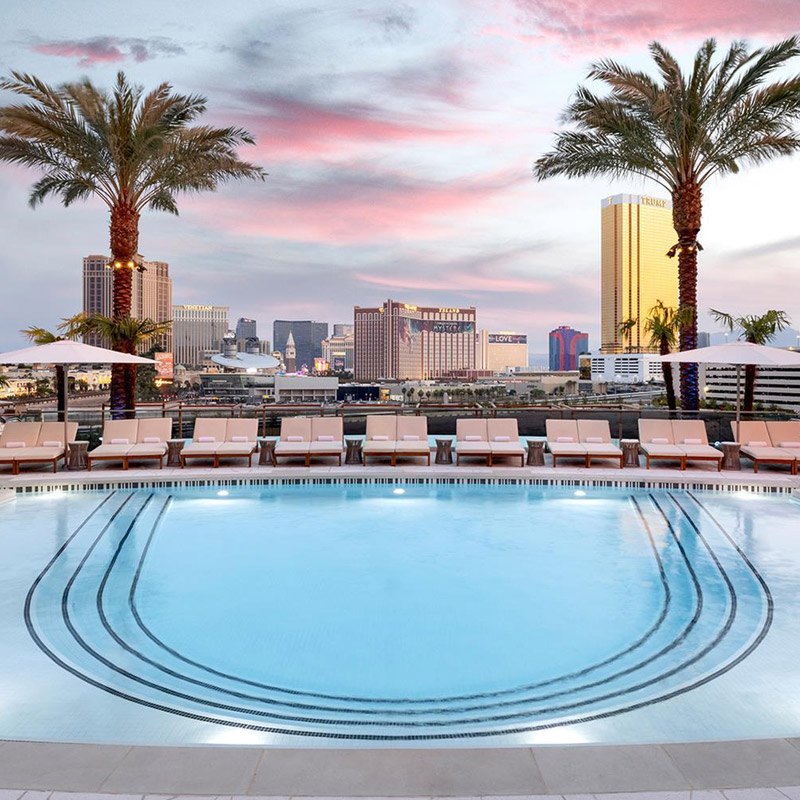 Call us
Contact an Air Aroma representative today and we'll get your business smelling great in no time.
Scent Development
Looking for an exclusive scent? Air Aroma fragrance designers can create signature blends solely for your brand.