Graduate Hotels Signature Scent
Graduate Hotels is a fast-growing international hotel brand that embraces nostalgic spirit with well-crafted properties that reside in the most dynamic university towns across the US and UK. Founded in 2014, the brand offers a pleasant mix of discovery and history through maximalist and curated design details. Each property celebrates and commemorates the youthful optimism of college and cultivates the spirit of community in a bright new way. For the nostalgic alumni, parents of new students, or visitors checking out a new town, the properties provide an exciting space for staying, gathering, and learning, in areas where unique hotel options were usually lacking.
Each hotel is truly a hyper local boutique property, and the only elements that are standard across Graduate Hotels include the beds, linens, and the lobby scent. The specific nostalgia and excitement of university resonates through the signature scent, with fresh and luxurious sandalwood brightening the deep and dry notes of leather and cedar. Herbal cardamom enhances soft subtle florals of iris and violet. Warm, creamy, and slightly sweet, the scent adds a layer of comfort and welcoming atmosphere to each property. Diffused in each hotel lobby using the Aroscent and Ecoscent diffusers, the Graduate Hotels Scent invites guests to embrace the quirky comfort of the Graduate brand.
Hyper Local Boutique Properties
Local artist murals and portraits alongside bold graphic patterns and rich textures provide a refreshing antidote to a more common minimalist design aesthetic and have led some to compare the feeling of Graduate hotel interiors to a Wes Anderson collegiate dream. Design teams will often spend many months embedded in the college town prior to opening to ensure a deep understanding of each collegiate culture, by engaging with local artists and bartenders to understand the pulse, and shopping vintage outposts for antique gems, like the vintage canoes repurposed as lobby lights in Graduate Madison.
There are stories to be told throughout each property, like the use of 144 Vintage Nike posters in the lobby of Graduate Eugene, where the Oregon town is known as TrackTown USA, or at Graduate Berkeley, where the golden wall of thousands of National Geographic magazine covers reflects UC Berkeley's exact shade of yellow gold. Basketball hoop chandeliers hang high at Graduate Bloomington, while the recipe for sweet tea is written across chalkboards in rooms inside Graduate Athens. Nashville's southern charm speaks through country music in the karaoke bar and bright floral patterns with a candy-colored portrait of Minnie Pearl.
The many nuanced design details make for truly unique spaces to stay or socialize, and with a unifying signature brand scent, Graduate has carved out its niche and is poised to continue its bold expansion for many to discover for years to come.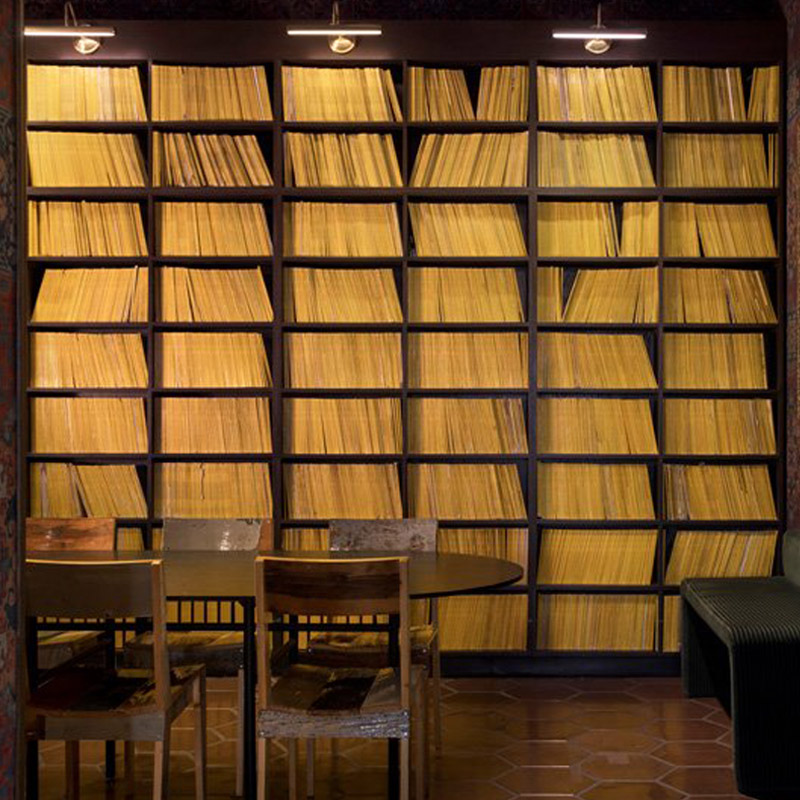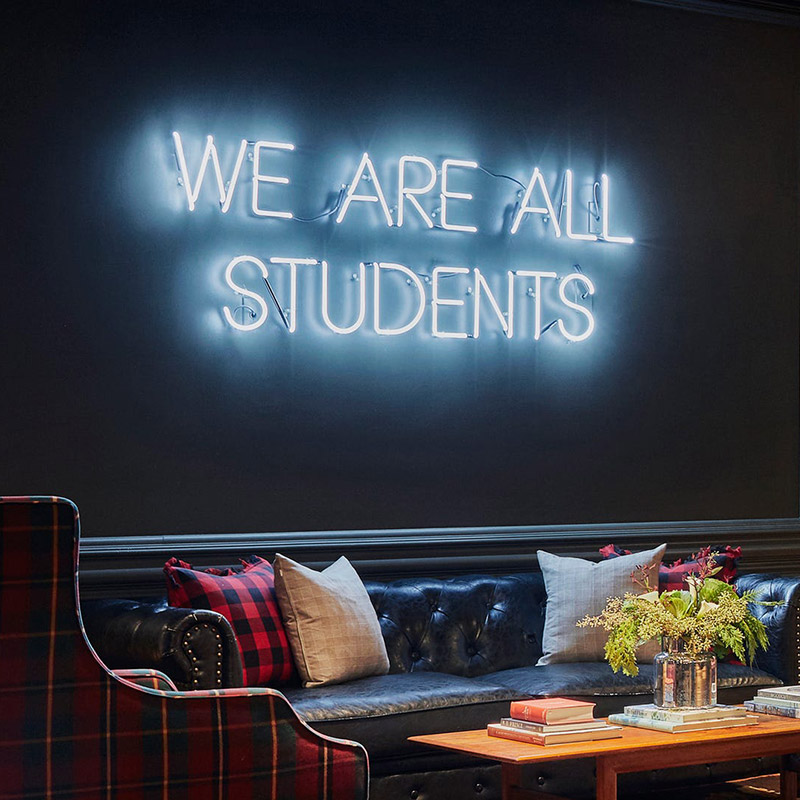 Call us
Contact an Air Aroma representative today and we'll get your business smelling great in no time.
Scent Development
Looking for an exclusive scent? Air Aroma fragrance designers can create signature blends solely for your brand.