Bank of Hawaii, A Trusted Company
Bank of Hawaii is a banking and financial services company with 125 years of experience and 62 current branches in Hawaii. Consistently ranked best in state banks and world's best banks by Forbes, and as one of America's most trusted companies by Newsweek, Bank of Hawaii stands out as a trustworthy bank. The company was founded in 1897 and continues its success today through trustworthy long-lasting relationships, community care, and excellent service.
Since 2016, Bank of Hawaii has found a partner in Air Aroma to create and deliver a unique signature scent that encompasses their brand values. The Bank of Hawaii scent is aquatic and reflects the deep relationship to the ocean and the life of its waters. As a fleet of remarkable islands 2,400 miles from the mainland U.S., Hawaii is famous for its majestic shorelines and colorful tapestries. This intimate relationship Hawaiians share with nature is reflected today in Bank of Hawaii's commitment to sustainability by investing in causes that foster healthy, thriving communities for all who call Hawaii home.
Crafting the Scent
Notes of sea salt and driftwood tell the story of the sea, while gentle floral ingredients of freesia and water lily enliven the senses and remind of Hawaii's beauty. Touches of spices ginger and cardamom round out the signature scent, while pear reflects the subtle sweetness and care of the culture. The scent is soothing and welcoming, echoing a feeling of trust and comfort in the space while feeling true to Hawaiian culture.
Experience the Hawaiian Scent
Air Aroma Aroscent diffusers are used to distribute the signature scent in branch locations. Advanced cold air diffusion technology seamlessly provides ambiance and encourages clients to feel welcome when discussing their finances, applying for a grant, or taking out a loan.
From Manoa to Kihei to Hilo, the Bank of Hawaii scent consistently puts customers at ease with a friendly Aloha. With roots that run deep, the sparkling scent generates trust and memories of the brand as they continue to grow.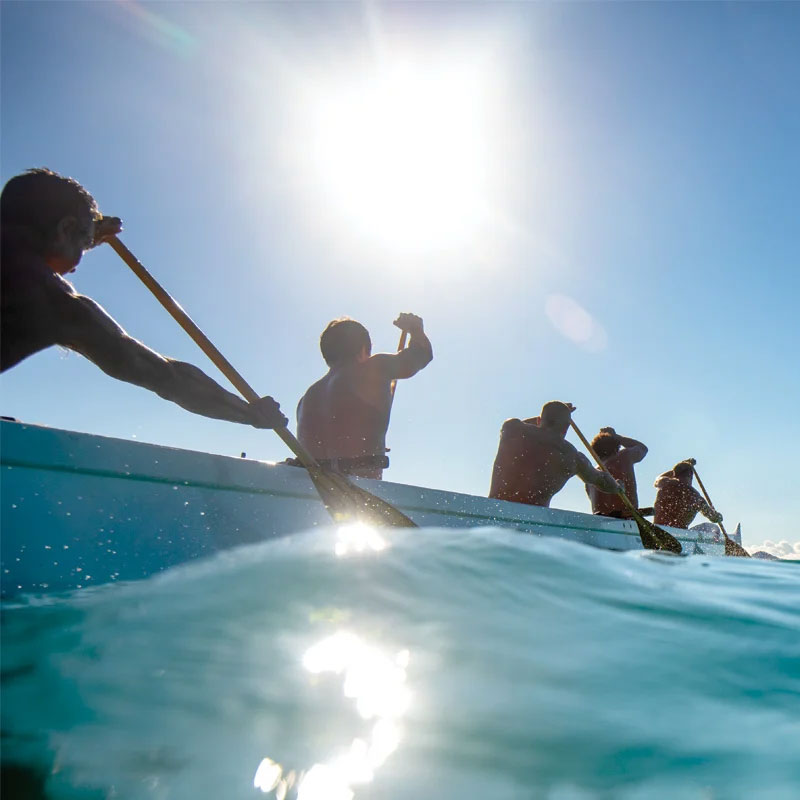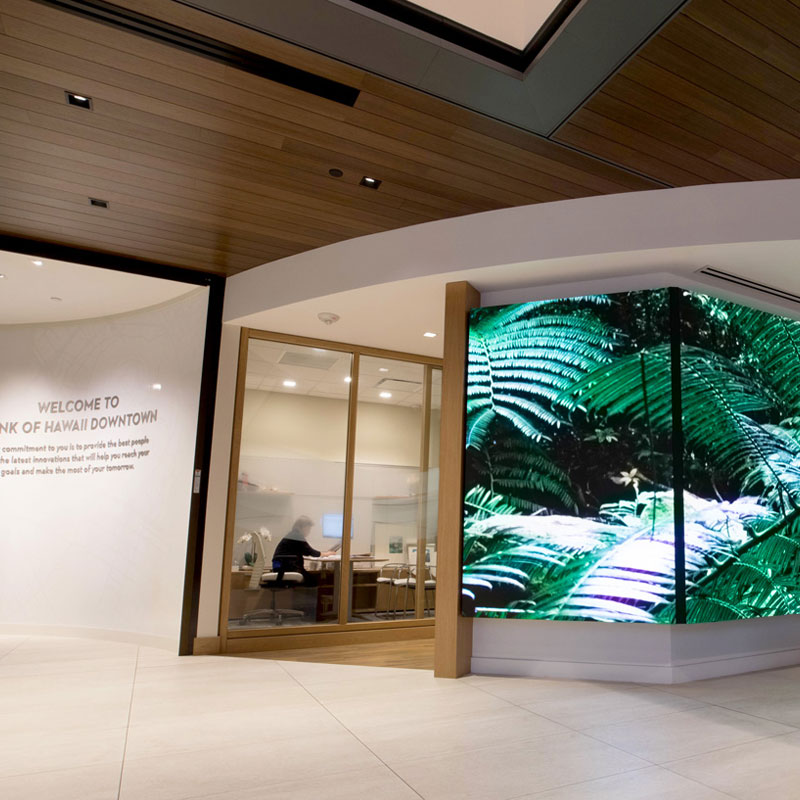 Call us
Contact an Air Aroma representative today and we'll get your business smelling great in no time.
Scent Development
Looking for an exclusive scent? Air Aroma fragrance designers can create signature blends solely for your brand.