Historic properties tell a story, enrich our culture, and preserve architecture. By preserving historic properties, we can connect to our past and have a better understanding of our history. Historic hotels in particular, allow guests to be transported and experience unique designs while connecting to the local heritage. Guests are often drawn to historic hotels for their unique blend of tradition, ambiance, elegance, and nostalgia. A signature scent in a historic hotel can help amplify the brand story in a way that no other design element can. By creating a specific type of ambiance or drawing from the building's past to reflect particular fragrance notes in the signature scent, the scent can create lasting impressions found through ambient scenting and custom branded scent products.
Fragrance plays an essential role in a guest's first impression of a hotel property, and studies have shown that olfactory memory is highly resistant to forgetting, meaning a positive scent reception is more likely to be remembered by a guest than any positive auditory or visual memory.

Historic Hotels Signature Scents
Air Aroma creates fragrances for a wide range of clients, including historic properties that are a part of the Historic Hotels of America. Having developed scents for XV Beacon, located in the heart of the Boston's national historic landmark district, to the Mission Inn Hotel in Riverside, California, Air Aroma has worked with historic properties from coast to coast. Recognizing each property's unique characteristics, Air Aroma developed scenting profiles that would compliment and reinforce their history.
An example of this includes the signature scent created for XV Beacon. The signature rich and sophisticated fragrance incorporates notes of bergamot, dark and sheer woods, which integrate perfectly with the interior design of the hotel, including its antique clocks and historic artworks providing an immersive representation of old Boston.
Located in the Inland Empire in Southern California, The Mission Inn Hotel & Spa utilizes a different style of fragrance that speaks to the citrus farming history of the region and complements the Mission Revival architecture of the historic hotel. The scent includes notes of clementine, white tea leaf, and plum, that convey the serenity of the surrounding desert scenery. Having a classic and darker interior, this bright and citrusy fragrance brings a sense of optimism and California charm to the lobby.
In Northern California, Air Aroma created an exclusive signature scent for Hayes Mansion San Jose, Curio Collection. Working collaboratively with the Curio Collection, Air Aroma designed an herbal, woody-like scent with a heart of fig for this property. Having an earthy interior with dark wood and green velvet, the notes of fig leaf, wildflowers, sandalwood and cedar add a special touch that enhances the nostalgic feel of the mansion.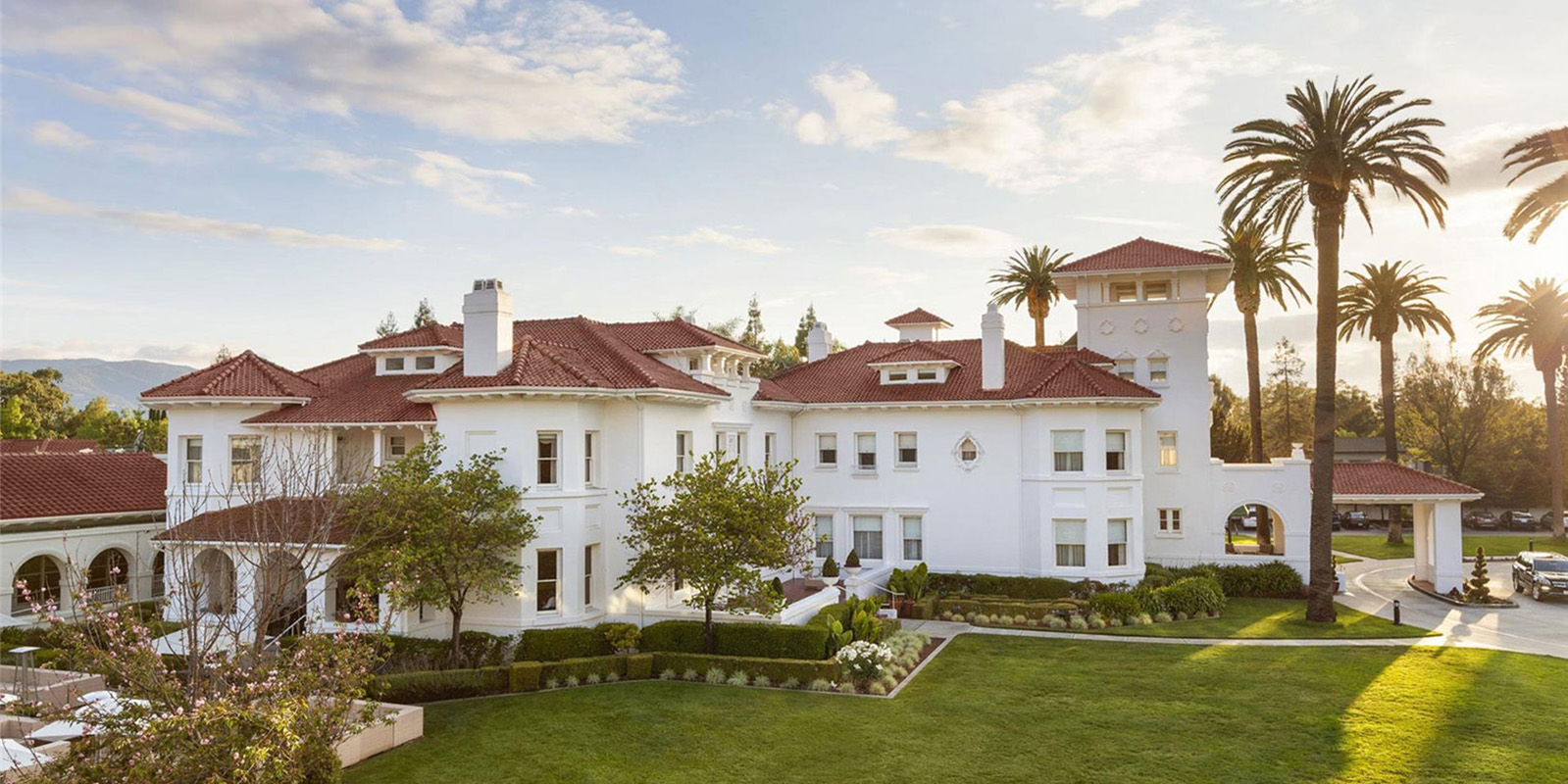 Telling the Story Through Scent
With over 25 years of experience offering fragrance solutions, Air Aroma is uniquely positioned to provide signature scenting for historic properties. Understanding both the historical and physical context of these properties is essential in developing their distinct signature scent story. In addition, to complement a property's signature scent story, Air Aroma provides several products that guests can take home with them including candles, retail sprays, and reed diffusers to remind them of their memorable experiences.