Scent branding expertise
With close to two decades of experience, Air Aroma prides itself on an unmatched level of scent marketing experience and knowledge. As the world's first olfactive branding agency, we've worked with some of the largest and best-known global brands, celebrities and fortune 500 companies.
Together our dedicated team of perfumers, branding experts and visual designers create scents that tell stories and better connect brands with consumers. Our innovative scent creation process delivers distinctive signature scents creating unrivalled results for our clients, see for yourself.
---
Leading diffusion technology
Air Aroma's scent delivery systems apply flat-line diffusion technology. This guarantees a constant level of scent regardless of the quantity of fragrance left in the cartridge (compared to evaporation or gel-based diffusion systems).
Thanks to our patented technology called "cold-air diffusion", fragrance molecules are distributed throughout the air in a micro-fine mist where they remain suspended for hours. Our scenting systems ensures that the quality of each fragrance is maintained throughout the entire diffusion process. Unlike heated or evaporation methods, cold-air diffusion ensures the oils natural properties are maintained, without compromising the integrity and quality of the aroma.
Day 1
Day 7
Day 14
Day 21
Day 30
Global network
With global head offices in United States, Australia, Japan, The Netherlands, Hong Kong and Dubai supported by dedicated local Air Aroma distributors covering over 80 countries, you can rest assured that we can provide you with the best possible service.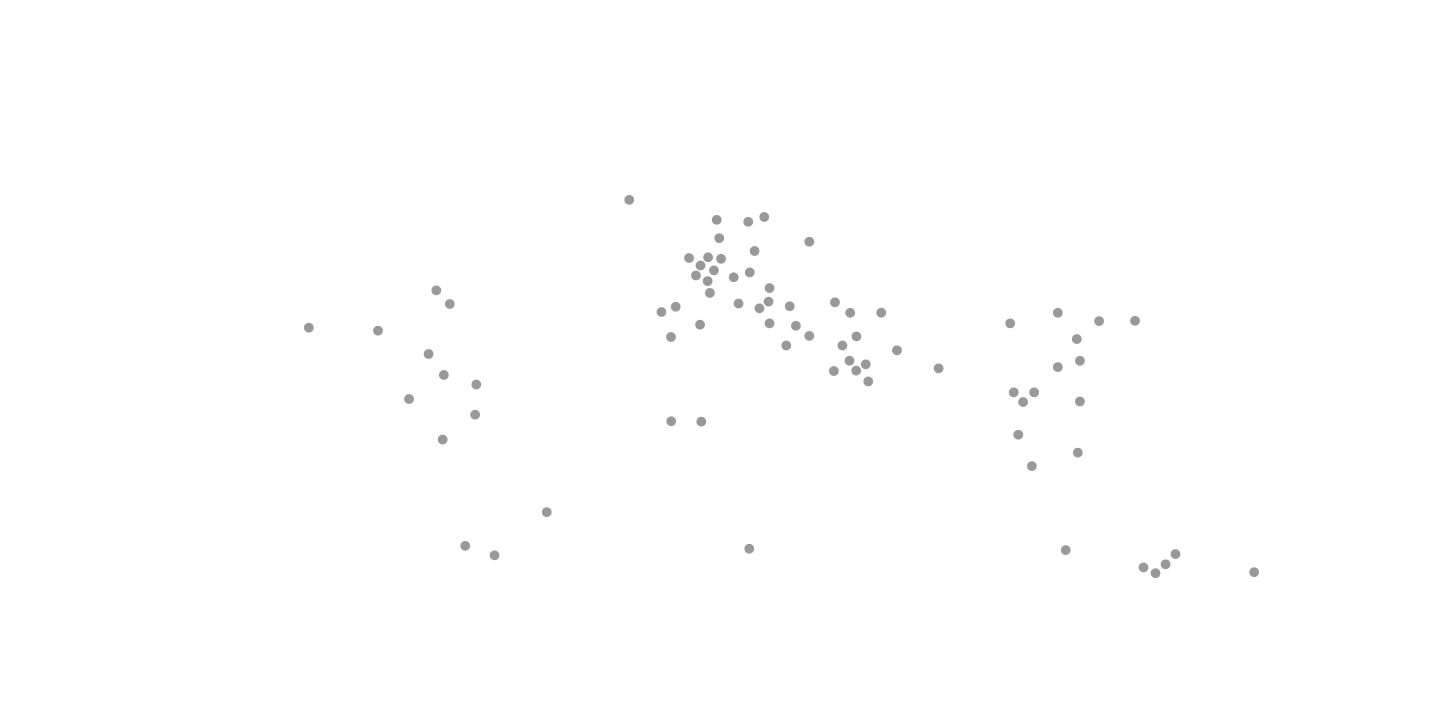 The best ingredients
Using only the highest quality fragrances from around the world, Air Aroma ensures that all scents deliver consistent and appealing aromas that are luxurious and unique.
Air Aroma's essential oil diffusion fragrances are blends of 100% pure essential oils, no dilutions, no carrier oils and no additives. We take great care in selecting all of our natural and sustainable ingredients. Our diffusion fragrances are manufactured in accordance with the strictest IFRA (International Fragrance Association) safety standards and regulations.