Australian retail brand YD provides cutting edge fashion, designed to have attitude and make a statement. Targeted at young men aged 18-25, the YD brand image is confident and dynamic, appealing to those with a fast paced urban lifestyle and who like to stand out from the crowd.
In 2010, YD started designing their new concept store, YD quickly identified the benefits to adding scent to their retail stores and approached Air Aroma. The Air Aroma Australia scent team immersed themselves in the YD brand in search for the perfect YD fragrance. After a month of preparation and looking for the right scent, Alan Norman, Creative Director for YD Australian selected an elegant yet exciting and appealing perfume. A herbaceous scent with base notes of Amber, Gaiac Wood, Cedar Wood and fresh top notes of Grapefruit, Mandarin and Cardamom, perfectly suited for YD.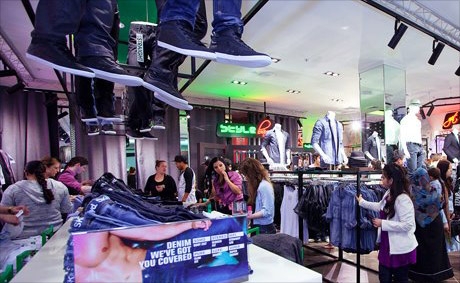 In the early months of 2011 Air Aroma installed the first diffusing system at YD Westfield Southland. The feedback from YD customers and staff has been extremely positive, resulting in customers browsing for longer, increased sales and brand awareness.
The in-store scent marketing strategy differentiates the YD brand from its competitors in the male fashion sector, giving the organization a competitive edge that will assist in achieving their financial objectives.
YD is currently rolling out the new concept store all over Australia and Air Aroma's scent systems is now an integral part of YD's marketing strategy. Visit one of YD's new stores to experience it for yourself.