In the increasingly competitive retail market today, many brands are failing to succeed with repetitive, uninspired campaigns and failure to cut through to their target audience. The over-crowded advertising platforms of television, online, print, and radio mean that only the best shine through. Retailers have had to become more creative in their marketing strategy in order to stand out against fierce competition.
Historically, marketers have focused their energies on a visual and auditory experience for customers, however, in the modern marketplace, there is an increasing focus on complete sensory branding. The feel and texture in products, fixtures and fabrics, encourage physical contact and affect perceived quality of products which can't be replicated online. The most under-utilised sense in marketing, and perhaps one of the most important, however, is smell, which directly influences memories and impressions of spaces. It is the most powerful sense we have next to sight, as scent is processed in the same section of the brain as emotion. As individuals we underestimate the large role that scent plays in our lives, unlike our other senses, which we can switch off or ignore, our sense of smell is constant while we breathe and can affect to 75% of daily emotions.
Experiments in a fashion store revealed that sales doubled when 'feminine scents' such as vanilla were sprayed in the women's clothing sections.
In order to create a fragrance for a customer, Air Aroma work collaboratively with the client in order to extract the true essence of the brand. Every element is individually considered, from the culture and people, to furnishings and fabrics in order to create a scent which is truly unique to the brand. Ultimately creating 'olfactive logo' that will enhance the perception, emotion and image of the brand, resulting in a fragrance that customers will recognise each time they visit your stores.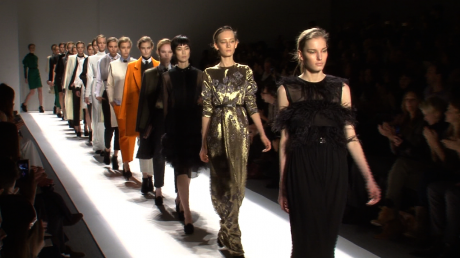 Air Aroma at New York Fashion Week
Retailers, such as Hugo Boss, Zara and Max Mara, are seeing positive results in their bottom line with customers lingering longer in stores that have implemented scent branding. Beyond the retail environment, many fashion brands are using scent to enhance special events such as fashion shows and exclusive parties, heightening the experience by connecting with their audience on a deeper level.
We translate brand identities into unforgettable fragrances.
During Paris Fashion Week, the creator of fashion label Lutz and Air Aroma France teamed up to create a unique catwalk experience. The Lutz Spring/Summer collection was built around a theme of thunder and was formed by the movement of garments in the air, darted, wind swept and torn. Based on these elements, Air Aroma created a unique one-night scent, diffusing hints of wood and ocean storms, perfectly complementing the Lutz range.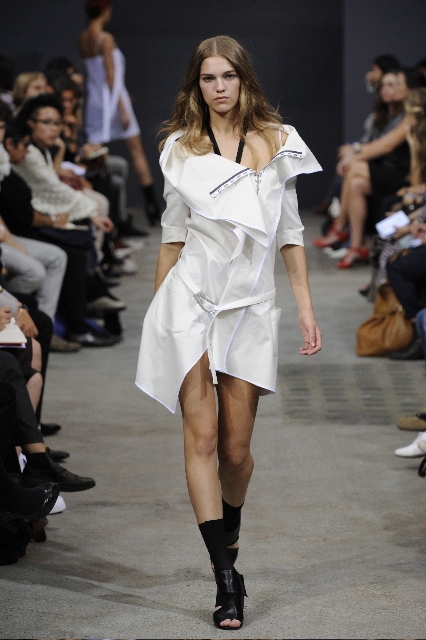 Air Aroma at Lutz Spring/Summer 2010,Paris Fashion Week
Let us help you create a unique retail experience with the use of a signature scent that captures the essence of your brand and engages your target market. It will become a lasting experience imprinted in people's memories long after they have visited your store.