Hugo Boss recently re-opened its iconic Melbourne flagship store, on trendy Collins Street, in its signature, sleek and luxurious aesthetic. The beautifully decorated store, seamlessly flowing through designated areas of both men's and women's wear, creates an enjoyable shopping environment for its customers.
The brand, recognised for its impeccable tailoring and timeless designs, provides a cohesive range of both men's and women's designs for business, leisure and evening. Supplemented by a range of accessories and fragrances, the designers create a collection in sync with the lifestyle of their customer, meeting their every need.
In keeping with the sophisticated and luxurious image of the brand, Air Aroma perfumers worked carefully to craft the perfect scent to accompany the store's high-end reputation and clientele.
Currently diffused in the Hugo Boss flagship stores, the spicy and masculine fragrance reflects the strength of the brand and its powerful heritage. Notes of cloves, geranium and cinnamon, crisply finished with fresh apple and bergamot, compliment the woody base of cedarwood and sandalwood.
The soothing background music and spicy scent emitted throughout the space finish off the luxurious ambiance perfectly, leaving customers not wanting to go home.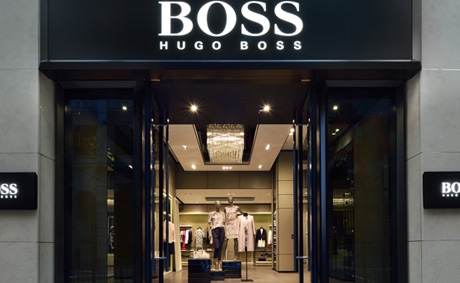 Find out more about retail scenting or contact us to create your very own signature Fragrance.