Canada Goose Signature Fragrance
Canada Goose is an iconic luxury-with-a-purpose brand with a 60+ year history in crafting exceptionally constructed coats to keep travellers, adventurers, and city-dwellers warm in the coldest conditions. And, it is one of the most innovative brands in retail today.
They have completely reimagined the retail store concept and become trailblazers in the future of retail by placing concept first, with new retail stores functioning more as mini adventures rather than simply retail stores with inventory. Air Aroma was thrilled to spearhead creative fragrance development for Canada Goose. The signature scent is an integral part of the brand experience, both in store and in product.
Incorporating scent notes specific to Canada such as Canadian Cedarwood and Canadian Fir Needle was a significant element of the scent development, which further establishes a strong connection to the brand's Northern roots. The simultaneous sense of vastness and earthiness in the signature scent creates a balance that one could find "out there." Warm, woody, and welcoming, the scent is rooted yet transparent, like summiting a snowy mountain where the air is thinner and crisp but the earth still felt beneath, embracing the many facets of a journey outdoors.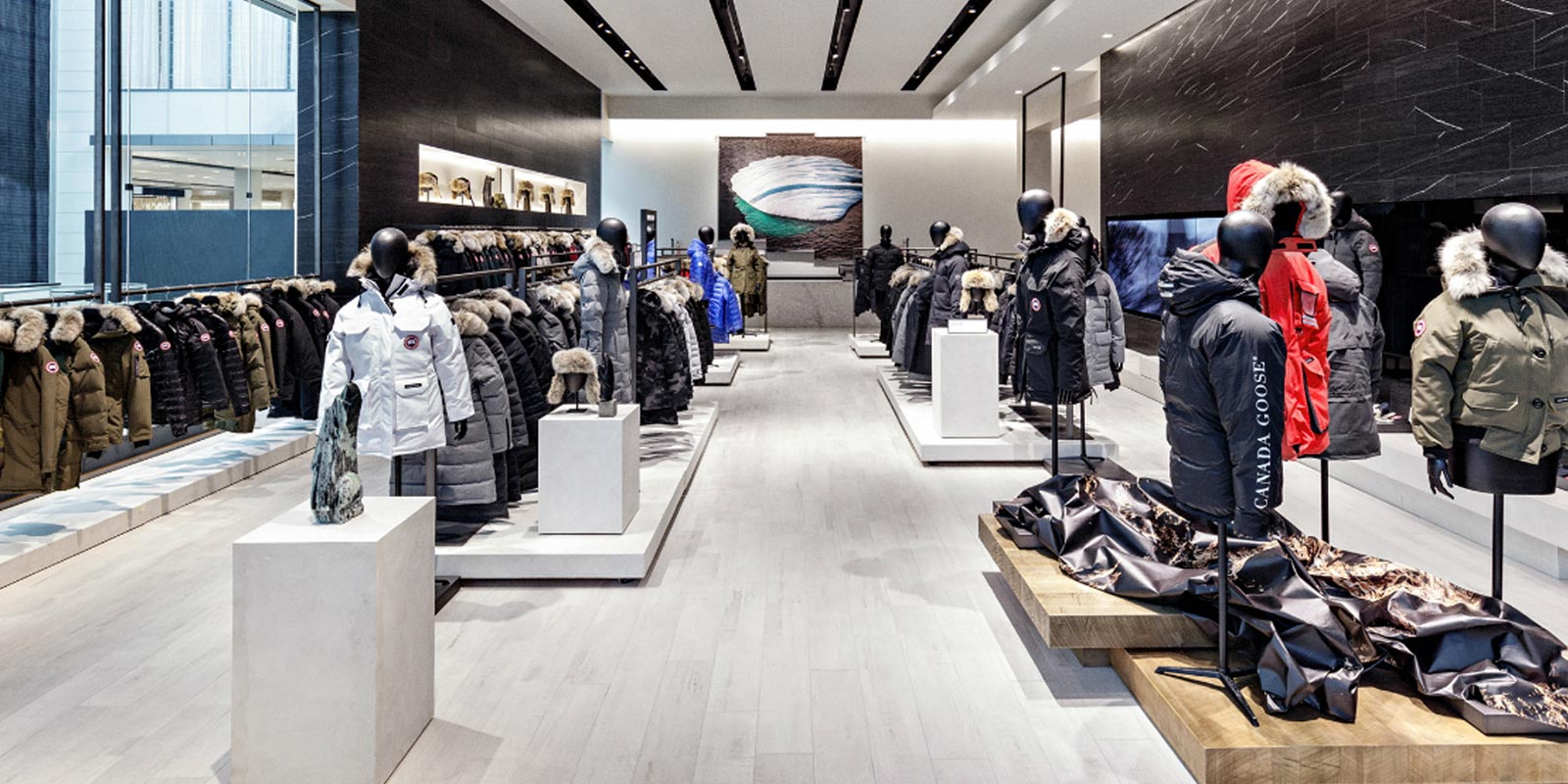 Redefining retail experience
The groundbreaking concept stores, aptly named "The Journey: A Canada Goose Experience" completely redefine the retail model by centering a specific experience while still highlighting luxury merchandise. Innovation and technology power the high concept spaces, which feature multiple zones within one "store", serving different functions that ultimately cater to the unique brand experience. This includes a walkway with the sound and feel of cracking ice amongst dark caverns as an entrance, custom built walls of rock hugging massive display screens with seasonal landscapes, and most notably a Cold Room – a completely immersive space with a temperature of 10 degrees Fahrenheit, snowfall, and wraparound projections of snowy wilderness. This is all to mimic the conditions of the Arctic for the ultimate try-on experience of one of Canada Goose's most iconic products, the Parka. Not only does this provide tangible feedback of what the coat would be like in the wild, but it fosters a unique and memorable immersive retail experience that bolsters the brand identity and connection to the person in the space.
The scent permeates through the retail spaces in a way that enhances all of these incredible design details. Not only was Air Aroma tapped to design and implement the scent in store, but also to create a custom designed candle that is sold in stores and online worldwide.
The Trail North Candle goes beyond the burn and functions as a piece of ephemeral art. In the wax, icy looking cavernous depressions form a mini-Arctic landscape, while the iconic Canada Goose logo is frosted onto the thick glass. Enclosed in sturdy yet elegant recyclable packaging, the Canada Goose values of sustainability, authenticity and new luxury are felt.
Canada Goose was able to take a concept and flush it out until the experience speaks for itself and the products are a facet of that impression, and Air Aroma was delighted to provide such a special piece of this through a custom signature scent.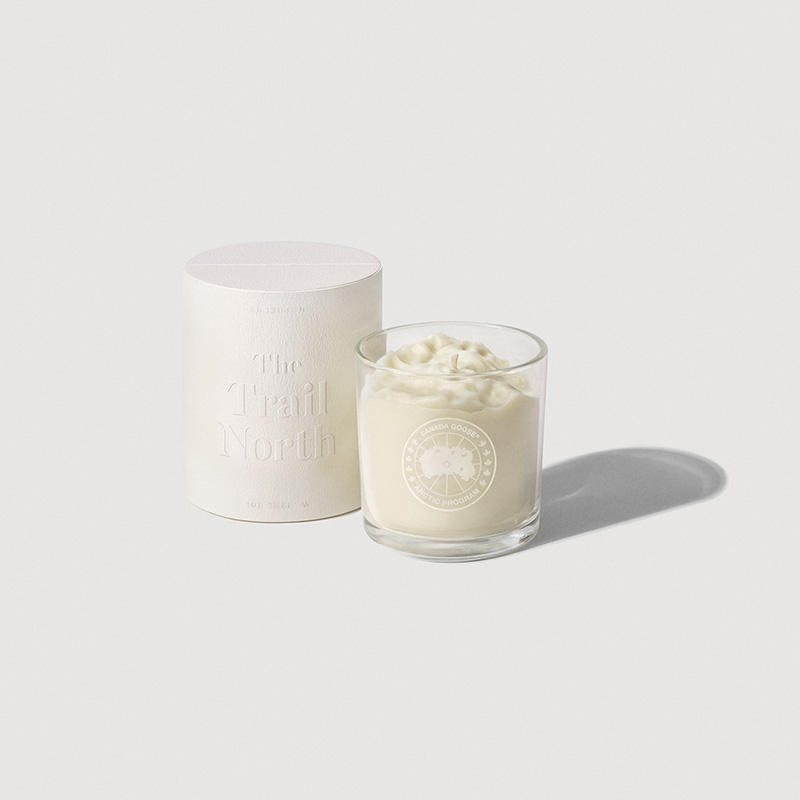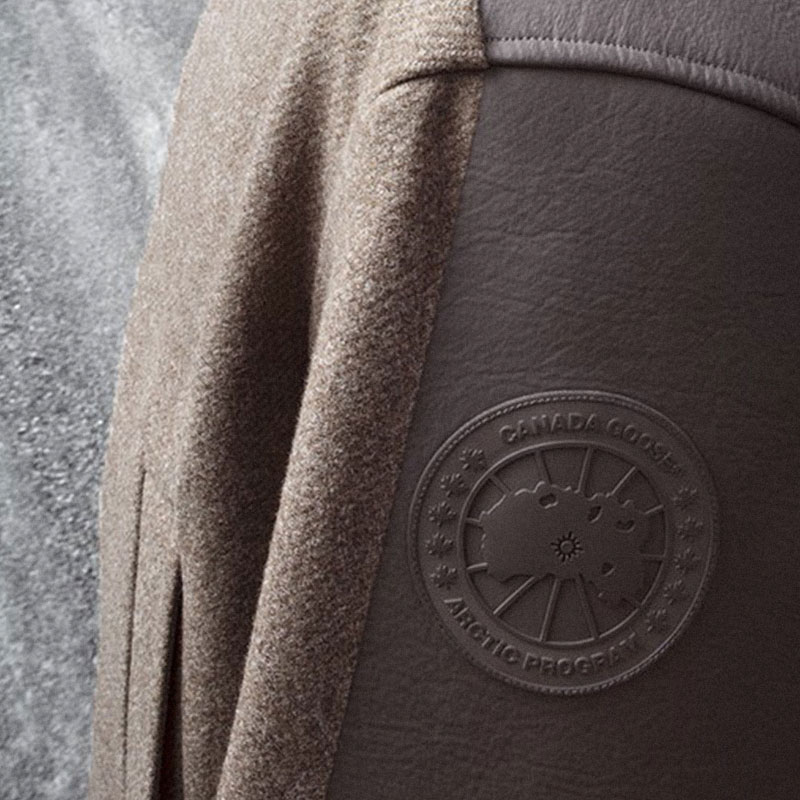 Call us
Contact an Air Aroma representative today and we'll get your business smelling great in no time.
Scent Development
Looking for an exclusive scent? Air Aroma fragrance designers can create signature blends solely for your brand.