Iconic 5 star hotel Sofitel, appoints Air Aroma as its fragrance supplier. Sofitel luxury hotels strive to blend their French origins with the best local cultures in their many beautiful destinations across the world. Sofitel offers the best of French elegance from food and wine to bedding, design and products. Now guests can also enjoy the beautiful lavender scent of French Delight by Air Aroma within the hotel lobby.
France is well known for its beautiful lavender fields so a lavender scent was the obvious choice for this French inspired hotel. Sofitel and their guests expect quality and excellence, so Air Aroma sourced only the highest quality ingredients from across the world to create this beautiful scent.
The use of Air Aroma's scent machine Ecoscent has allowed Sofitel to scent the large 4000m3+ reception area of the hotel with only four diffusers (competitors system required 6 diffusers). The result is a consistent and appealing aroma that is 'Magnifique'.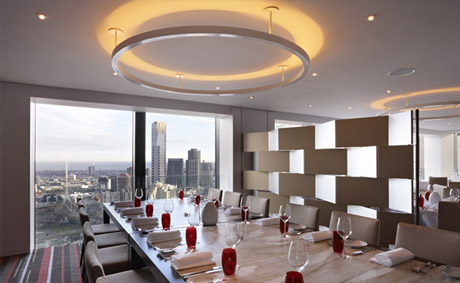 In addition to the reception, a similar system was also installed for the prestigious Sofitel Club located on the 35th floor. Privileged guests are now enjoying the ultimate experience when staying at the Sofitel Club; a beautifully appointed area, highly comfortable seating, great food and wine, elegant background music and…a beautiful fragrance!