Sensory Underground, an exclusive dining event, part of the Anything But Square Festival. Held in a secret underground venue beneath Fed Square, guests were immersed into an innovative, multi-sensory experience. The event was designed to deliver a range of sensory art, food, and entertainment experiences in Melbourne's iconic venue. A place where art could be heard, touched, and tasted.
Entering through Platform 13, Flinders St Station, diners were treated to a futuristic inspired four-course meal prepared by Tokyo Tina. Each dish being carefully designed around current food forecasts for the year 2045, including sustainable food practices and seasonal local produce. The experience included Blade-Runner inspired light installations by Melbourne artist Kit Webster, alongside the ambient electronic soundtrack by Rival Consoles (London) to create a multidimensional environment. Guest were also treated to a virtual reality spa by Phoria and an Asahi After Dark cocktail bar.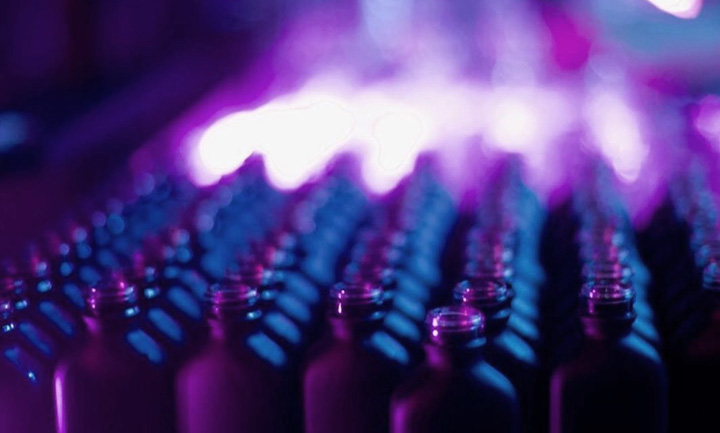 The event was set across a series of 90-minute sittings between July 31st and August 11th in a rarely seen space below Fed Square in Melbourne's CBD. Sensory Underground partnered with Air Aroma to incorporate the ideal scent into the event. To add another dimension and create a remarkable experience for their guests. Upon entry, a cocktail inspired fragrance was used, referencing notes of gin, perfectly complementing the cocktail guests received upon arrival. Diners were then encouraged to walk through the Aroma Sauna. Creating a truely immersive experience as they inhaled a beautifully balanced blend of Australian natives while sipping on their drink.