Air Aroma recently partnered with experimental concept restaurant, Sensory – the newest addition to Melbourne's boutique Sugar Mountain music festival. Head Chef owner of Bomba and creative gun behind Sensory, Jesse Gerner, approached Air Aroma to add another sensory layer to the dining experience, requesting specific fragrances to be coordinated with each course of the meal. With a custom soundtrack by Cut Copy, unique interior design by tin&ed, exquisite cuisine by Bomba and hand picked fragrance selections by Air Aroma, all senses were stimulated.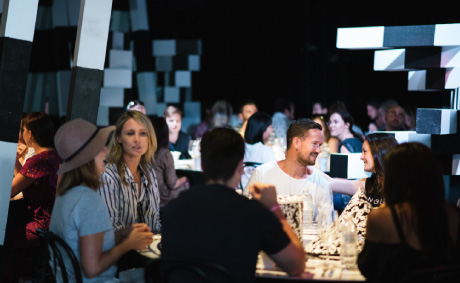 The first course, a seafood masterpiece of crab gazpacho, tuna tartare and chorizo octopus was revealed whilst an Air Aroma oceanic scent diffused throughout the space, transporting diners to a coastal oasis. Next followed an earthy, dewy, mossy scent, reminding diners of a rich dense forest after rainfall complimented the second course of pork jowl, cauliflower purée and a grain salad disguised as a mound of soil. The last course, a sweet chocolate and blood plum cigar with popping candy was paired with an indulgent cocoa fragrance.
To create your own sensory experience, contact us.