A feast for the senses awaits at the newly renovated Adelphi Hotel, hidden at the bustling end of Flinders Lane in Melbourne. With a visual treat waiting behind every corner, Adelphi presents an extraordinary palate of temptations.
Engage all of your senses with state of the art design features, impressive lighting displays and a new surprise at every turn. The world's first dessert themed hotel boasts an explosive menu of sweet decadence, in more ways than one.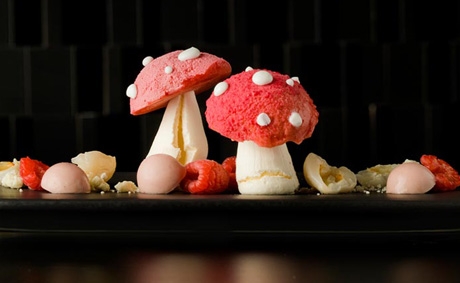 How better to top off a dessert themed hotel than with the mouth watering scent of sweet pastry delicately floating through the foyers? The award-winning designers knew that to launch their innovative concept, every element had to reflect their sweet fantasies. From liquorice allsorts cushions, to the Om Nom dessert bar, the hotels vision is evident at every turn. The subtle yet sweet scent with notes of caramel, chocolate and orange stimulates every sweet tooth, complemented by an interior that looks good enough to eat.
Escape from reality in the serenity of Adelphi Hotel and get lost in its magical wonderland. Soak up the smell, colour and light in a setting of luxury and indulgence.
Contact us to create experiences with scent and let us help you make your sweet-dreams a reality.