The Harry Winston Story
Founded in New York City in 1932, the Harry Winston name has been synonymous with the best that there is for over nine decades. In his heyday, Mr. Winston reportedly owned one of the world's largest collection of jewels – second only to the British royal family. An intuitive master of his trade, Harry Winston was named both "The King of Diamonds" and "Jeweler to the Stars", leaving behind a legacy as the purveyor of the world's most exceptional jewels. Today, the House of Harry Winston continues its tradition of creativity, rarity, and quality without compromise in its retail salons around the world.
Signature Scent Development
Starting in 2018, Harry Winston partnered with Air Aroma to create a signature scent that encompasses the ethos of the iconic brand. In designing the scent, Air Aroma began with the intent of creating a scent indicative to the unparalleled luxury experience of entering a Harry Winston retail salon. Working closely with the brand team, Air Aroma presented a variety of bespoke samples, each aiming to embody the timeless elegance of the brand. With the final decision made, the brand opted for a distinctive, modern, and sophisticated scent as their signature. The ultimate scent is light and fresh, with notes of jasmine and violet leaf contrasting with warmer notes of cedar, saffron, and birch to create an expensive feel matching the essence of the iconic jewelry Harry Winston is know for. Notes of saffron, pine, and carrot seed round out the scent to present a truly unique, timeless scent logo exclusive to Harry Winston.
Scenting Retail Locations
Spanning across the globe and including the iconic Fifth Avenue Salon, Harry Winston locations are scented with their bespoke signature scent using Air Aroma diffusion equipment. In each location, sleek, portable Aroscent units are discretely set up to provide ambient scenting. Powerful yet efficient, the Aroscent diffuser can scent the entire retail area while blending in with the space's elegant design. Aroscent diffusers are supplied in either black or white, the perfect complement to the Harry Winston salons' signature grey and neutral color pallete. The combination of Harry Winston's luxurious signature scent by Air Aroma with the elegant interior design creates a positive lived experience for clients that ultimately reaffirms the brands' standard for luxury and exclusivity.
Air Aroma was privileged to work with Harry Winston to create a scent that evokes the excellence and refinement of the iconic brand. Our expertise in scent and technology can add an important touchpoint to a retail space, creating an interactive and engaging element that lasts.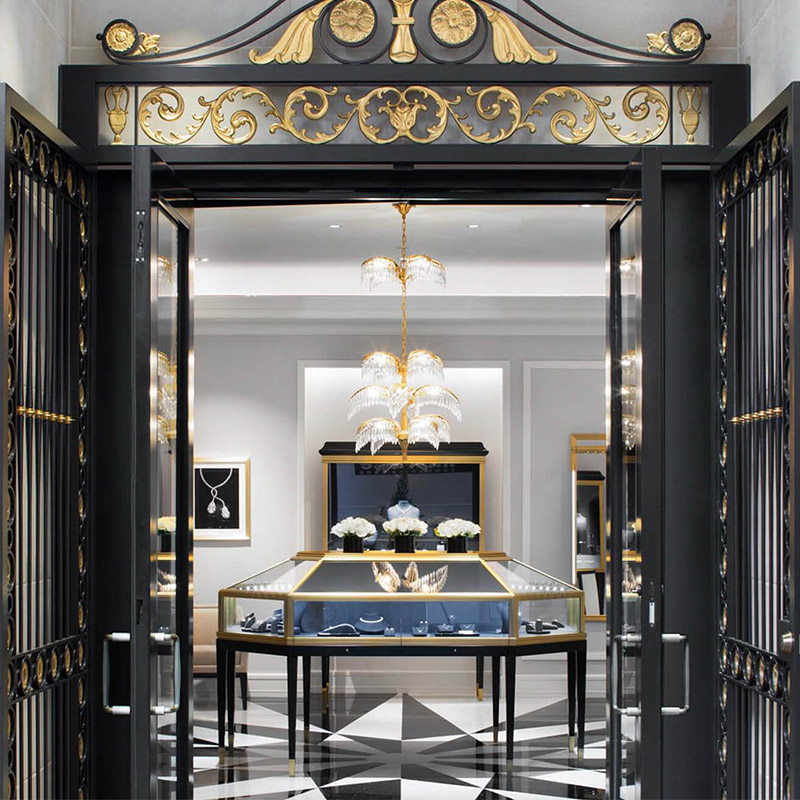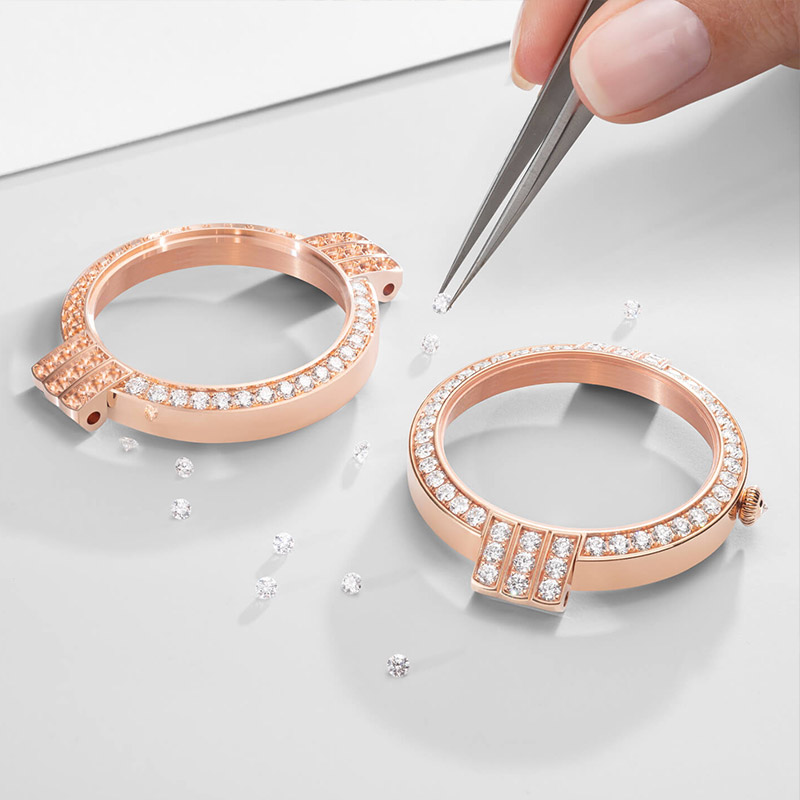 Call us
Contact an Air Aroma representative today and we'll get your business smelling great in no time.
Scent Development
Looking for an exclusive scent? Air Aroma fragrance designers can create signature blends solely for your brand.